AG DAY BBQ SCHOLARSHIP
The UW College of Agriculture, in conjunction with the Cowboy Joe Club, hosts an Annual Ag Day BBQ to kick off the pre-game festivities during the football season. This event is staffed by UW College of Agriculture student clubs and organizations, and the scholarship will go to fund one of the student helpers. Special thanks to the following donors for their continued support of the Ag Day BBQ:
American National Bank, Bank of Commerce (Rawlins), The Brown & Gold Outlet, College of Agriculture and Natural Resources, Tom & Ann Davidson, Richard and Dorothy Jean Davis, Davis Land and Livestock Co., Farm Credit Services of America, First Interstate Bank, First National Bank, Foursome, Inc., G & G Enterprises, Taylor & Beth Haynes, John Hines, Lerwick Farms, John & Norma Morris – Polo Ranch, National Bank of Pinedale, Northridge Discount Liquors, Rock Springs National Bank, Rocky Mountain Farmers Union, Sundance State Bank, Wells Fargo Bank, Winger's – An American Diner, Wyoming Livestock Roundup, and Wyoming Pork Producers.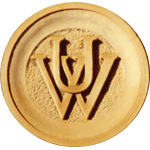 ALAN A. BEETLE SCHOLARSHIP
A New Jersey native, Alan "Doc" Beetle received a bachelor's degree from Dartmouth College, a master's degree from the University of Wyoming, and a doctorate from the University of California-Berkeley. Alan returned to the University of Wyoming in 1946 and over the next 32 years had many accomplishments. Among those, he was an organizer and charter member of the Society for Range Management and established the Wyoming association. He helped develop one of the country's best grass collections comprised of more than 10,000 specimens from around the world. In fact, the Beetle Herbarium houses a collection of grasses from Mexico that are second only to the Smithsonian's. In 1985, the Society for Range Management honored Alan with the Frederic G. Renner Award, their highest award.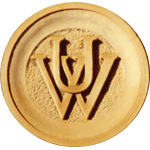 ALVIN F. GALE SCHOLARSHIP
Alvin Gale is a native of Cheyenne, Wyoming. After graduating from high school and completing his military service, he came to Laramie to begin an affiliation with the University of Wyoming that would last a lifetime. He received his bachelor's degree in general agriculture in 1957, earned his master's degree in agronomy a year later, and in 1972, obtained his doctorate, also in agronomy. In 1958, he served as superintendent of the Wyoming Agricultural Substation in Sheridan. He began his professional on-campus career at the University of Wyoming in 1965 as an extension pesticide specialist and professor of plant science. He later became extension agricultural program leader with the Cooperative Extension Service, assistant director and then associate director of the Agricultural Experiment Station, associate dean in 1990, and director of the Agricultural Experiment Station in 1993. Gale retired from the College of Agriculture and Natural Resources in January 1994.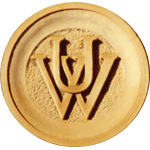 AMANDA S. AND OSCAR W. SCHMALE SCHOLARSHIP
After spending her early life in Yakima, Washington, Amanda Schmale moved to Wyoming where she met and wed Oscar Schmale in 1951. Together with Oscar's brother Emil, they owned the Bow River Black Angus Ranch near Medicine Bow and the G Half Circle Ranch near Bosler, Wyoming. Amanda created this scholarship in memory of her husband and to honor their lifelong involvement with agriculture.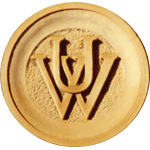 ANDREW AND CONNIE VANVIG SCHOLARSHIP
Andy Vanvig served University of Wyoming students as head of the Department of Agricultural Economics for 25 years. During his tenure, he saw the number of students, the size of the faculty, and the scope of the department's work increase several-fold. Whether teaching his agricultural finance class, working with agricultural leaders, or helping a group of ranchers, Andy was a leader in Wyoming agriculture for the nearly 34 years he served as a UW faculty member. Andy is now retired from the university. He and his wife Connie live in Arizona during the winter but move to their farm in Beach, North Dakota, during the spring, summer, and fall. Andy and Connie have taken on second careers producing durum, lentils, peas, flax, and alfalfa under a no-till operation. The Vanvig Scholarships honor outstanding students and salute Andy and his achievements.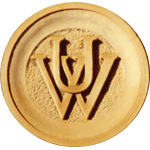 ASFMRA THOMAS M. TISDALE MEMORIAL SCHOLARSHIP
The American Society of Farm Managers and Rural Appraisers (ASFMRA) Agriculture Scholarship was established in 1988 and later placed in memory of Thomas M. Tisdale, a 1961 University of Wyoming graduate. The ASFMRA is a professional organization that provides management and consulting services pertaining to agriculture and rural assets. This organization was founded on January 14, 1929, and has since been providing professional services across the nation. This scholarship has been designated for junior and senior students in the College of Agriculture and Natural Resources at the University of Wyoming. Recipients must be residents of the state of Wyoming. Thomas M. Tisdale was a longtime member of the Wyoming Chapter of the American Society of Farm Managers and Rural Appraisers.

BARBARA CHAPMAN LOBDELL IN MEMORY OF FRANK D. & VELMA J. CHAPMAN
In 2018, an additional donation to the Gregory B. Comeaux Memorial Scholarship Fund was made by Barbara Chapman Lobdell in memory of her parents Frank and Velma Chapman.
Frank and Velma were high school sweethearts and graduated from Lander Valley High School in 1945. Frank Chapman enlisted in the U.S. Air Force – traveling and performing with the Air Force Band. After the Air Force, Frank and Velma married and both attended Barnes Business College in Denver. Frank Chapman, CPA and Velma Chapman, bookkeeper ran successful accounting practices for 60 years in locations including Cheyenne & Laramie; Wyoming; Centralia, Washington; and Boise, Idaho.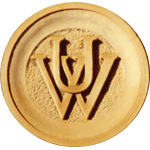 BATTERSHELL AND PALMER SCHOLARSHIP
Drs. Ty Battershell and Lauri Palmer, both graduates of the College of Agriculture, are pleased to help support current students. After receiving their undergraduate degrees in biochemistry and microbiology respectively, Drs. Battershell and Palmer attended the University of Utah School of Medicine. After completing their training, they returned to Wyoming where Dr. Battershell is an emergency medicine physician, and Dr. Palmer is a family practice physician.
BRYAN AND EVELYN BRODERSEN FAMILY SCHOLARSHIP ENDOWMENT
These Scholarships are offered annually to deserving students in the College of Business and the College of Arts and Sciences in the Departments of Theater & Dance and Music in memory of Charles and Loleete Brodersen, Bryan's parents.
Charles and Loleete came from a harsh and very poor background in southern Oklahoma. Despite their difficult upbringing, Loleete and Charles had an appreciation for higher education and the opportunities that it could afford. They also valued and embodied characteristics and principles that were hard to measure such as integrity, discipline, and a good work ethic. Loleete and Charles loved free-enterprising, entrepreneurial people who seized opportunities afforded them by the American Dream.
Loleete never had the chance to experience the arts as a young person growing up in rural Oklahoma. Her father left when she was very young resulting in her being adopted by her grandmother, who had twelve children of her own. However, she did enjoy living with her adopted family and even learned to play the piano from her aunt. She may have come from a very harsh and poor background, but she treasured what theatre, dance, and music could do for a person's character.
The depression hit and pushed many people's artistic pursuits to the back burner. The depression changed people. Music was one of the few forms of entertainment. People would gather around and listen to each other sing or play an instrument.
Loleete was so thrilled to spend her later years in Washington D.C. where she continually visited the wonderful museums, art galleries, musical performances, plays, and Vaudeville. She was truly in her element when she played the piano or painted at her easel.
Charles graduated with a law degree in 1929 and was known for his integrity and ethics. Throughout his career, Charles prided himself on his attention to detail, a quality that served well in his profession. Charles and Loleete were such class people. They never complained about anything. They knew how lucky they were. Loleete thought a sense of culture and a feeling of personal accomplishment were missing from many people's lives. She always admonished her children to never forget how fortunate they were to live in a country where they were free to challenge themselves.
Provided by: Bryan Brodersen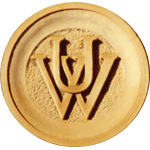 CARROLL O. "SCHOONY" SCHOONOVER SCHOLARSHIP
C. O. Schoonover served as an extension animal scientist at the University of Wyoming from 1954 until he retired in 1980. His connection to both the university and the state was a long and distinguished one. Schoony was a native of Buffalo, Wyoming. He obtained his bachelor's, master's, and doctorate degrees from the University of Wyoming. Under his leadership, a beef cattle performance-testing program was developed that was acceptable to both commercial producers as well as registered purebred breeders. He was innovative, being one of the first researchers to use computers in the management of performance data. Schoony was a member of numerous technical advisory committees, and in 1983 the Beef Improvement Federation presented Schoony with its Pioneer Award. Schoonover's wife Mayme, appreciative friends, and the Department of Animal Science established this scholarship in his memory.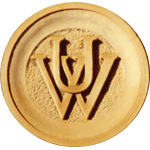 CHARLES P. SELTENRICH MEMORIAL SCHOLARSHIP
Woodwind Instructor & Marching Band Director- UW
Charles family arrived in Wyoming in the fall of 1950. Charles was the only woodwind instructor at the university. There were two on the faculty for piano, one for brass, one for strings and one for vocal. Charles was a very fine oboist and he was thrilled when the music department finally grew enough to hire a bassoon instructor as there were then enough woodwind staff to have a quintet.
His family loved Wyoming from the beginning. He was an avid dry fly fisherman and went from being a beginner with a family who welcomed the few fish he brought home to being a very good fisherman with a family who moaned 'not again' when he arrived with his fish.
His wife taught kindergarten for many years. His daughters joke that half of Laramie was in her kindergarten classes.
In 1962 Charles and his wife bought a lot on the north fork branch of the Little Laramie River near Centennial and built a cabin. His daughter Jane inherited this cabin from her mother when she died in 2007 and Jane and her husband spend every June and August there. Her sister Nancy and her husband built their own cabin in 1982 on the lot next to their folks so they get to see them while they are there.
Jane and her husband both graduated from UW in 1964 as music education majors. In 1966 they moved to Los Alamos and were both band directors there. She plays the oboe with her local symphony and her husband Don is the executive director for the New Mexico Music Educators Association.
Their son Chuck and his wife Chris are both band directors in New Mexico. They are both UW graduates as well. Their daughter Ann was a pediatric nurse before becoming disabled.
Nancy and her husband Jim live in Laramie when they are not at their cabin. They have three children, Dave, Dan, and Jane.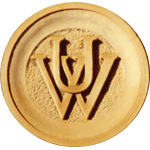 CHS FOUNDATION SCHOLARSHIP
The CHS Foundation awards scholarships to students who have completed or are enrolled in cooperative principles course work. These scholarships are established at the land-grant universities in their 13-state trade area to promote cooperative education at the university level and to create awareness of career possibilities in cooperatives.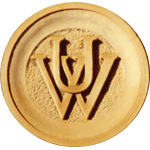 DAISY M. WALTERS
Daisy M. Walters, a South Dakota native, graduated from the University of South Dakota, and later taught home economics in high schools in South Dakota and Iowa. She and her husband George moved to Laramie in 1953 where they owned and operated the Walters Men's Clothing Store until 1967. Daisy served as organist for the First Methodist Church and was active in P.E.O., American Association of University Women, and Pi Beta Phi sorority. Upon her death in 1988, the Daisy M. Walters Scholarship was established as set forth in her will.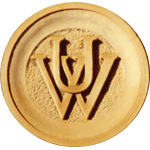 DAVID H. AND RUTH H. EDDINGTON MEMORIAL SCHOLARSHIP
After graduating from the University of Wyoming in 1953, Mr. Eddington worked for Holly Sugar in California, Wyoming, and Colorado. While at Holly, Mr. Eddington remained interested in agricultural research and worked with the University of Wyoming animal science faculty on new markets for beet pulp including using beet pulp for feeding cattle. This scholarship was established by David Eddington in 1996 as a memorial to his wife Ruth.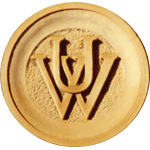 DON AND JUNE LOBDELL SCHOLARSHIP
A Wyoming native, Don Lobdell grew up in Casper and later attended the UW preparatory school in Laramie. June grew up in Midwest, Wyoming, and after graduating from Southwest Teachers College in Springfield, Missouri, she taught physical education at Natrona High School in Casper, Wyoming for several years. After a successful business career, Don and June returned to Sheridan, Wyoming. They started this scholarship to help deserving youth from agricultural backgrounds who otherwise might not be able to attend college.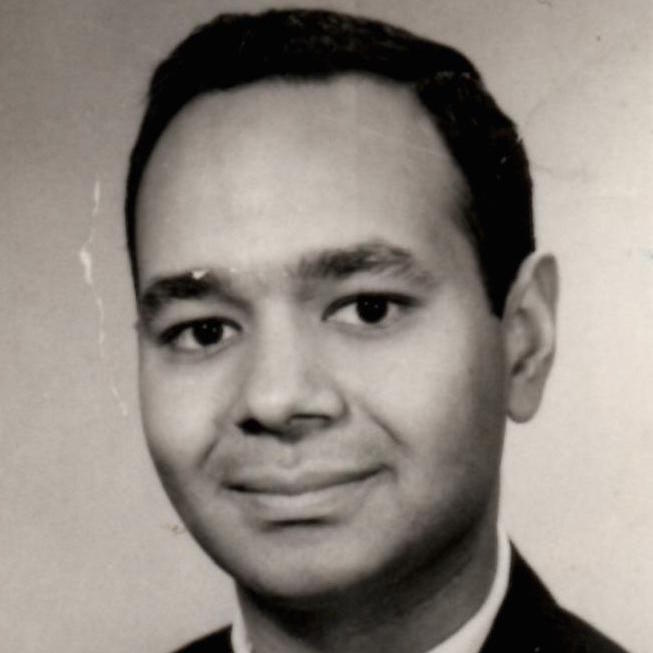 DR. FATHI A. MANSOUR
The Fathi A. Mansour Memorial Scholarship is offered annually to accounting majors with demonstrated academic ability and financial need in memory of Dr. Fathi A. Mansour (1939-1979).
Fathi was an Egyptian immigrant who came to the U.S. because of his love of learning. He was passionately committed to the core democratic ideals of this country: liberty, equality and justice. As a Muslim, he had a great respect for diversity, including the many different faiths represented in the community. He extended his hand in brotherhood to all people, with special respect for his students.
Fathi was born in Alexandria, Egypt, on April 16, 1939. He earned a degree in business from the University of Alexandria (Egypt) in 1960. In 1963, he traveled to the U.S. to earn his master's degree in 1966 from the University of Minnesota and his Ph.D. in 1976 from the University of Mississippi. Fathi held both the Certified Public Accountant and Certified Management Accountant designations. He also served as a professor at Simpson College of Indianola, Iowa for five years. Actively committed to his field, Fathi was a member of the American Institute of Certified Public Accountants, Phi Kappa Phi, Beta Alpha Psi and Sigma Iota Epsilon. A published author, his research appeared in such journals as the Pittsburgh Business Review, Management Accounting Research, and The Woman CPA. He also presented at meetings of the American Institute for Decision Sciences and the American Accounting Association.
Fathi was a professor in the College of Business at the University of Wyoming from 1977-1979. While at UW, he served as adviser to honor organization Beta Alpha Psi, as well as to the Muslim Students Association. He died tragically on a hunting trip in the Snowy Range on October 20, 1979, leaving behind his wife, Zeinab, and daughter, Deena, as well as cherished students and colleagues in the community.
Offered by Zeinab A. Mansour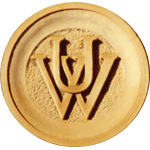 DR. RUE JENSEN VETERINARY SCHOLARSHIP
This scholarship honors former veterinary pathologist, Dr. Rue Jensen. After serving at Colorado State University as a pathologist, dean of the college of veterinary medicine, vice-president of research, and director of the Agricultural Experiment Station, Rue came to Wyoming and served for many years as a veterinary pathologist at the Wyoming State Veterinary Laboratory. In a lifetime of dedicated service to the veterinary profession, Rue authored hundreds of research articles and first described many of the diseases faced in agriculture. Rue passed away November 28, 2001, at the age of 89.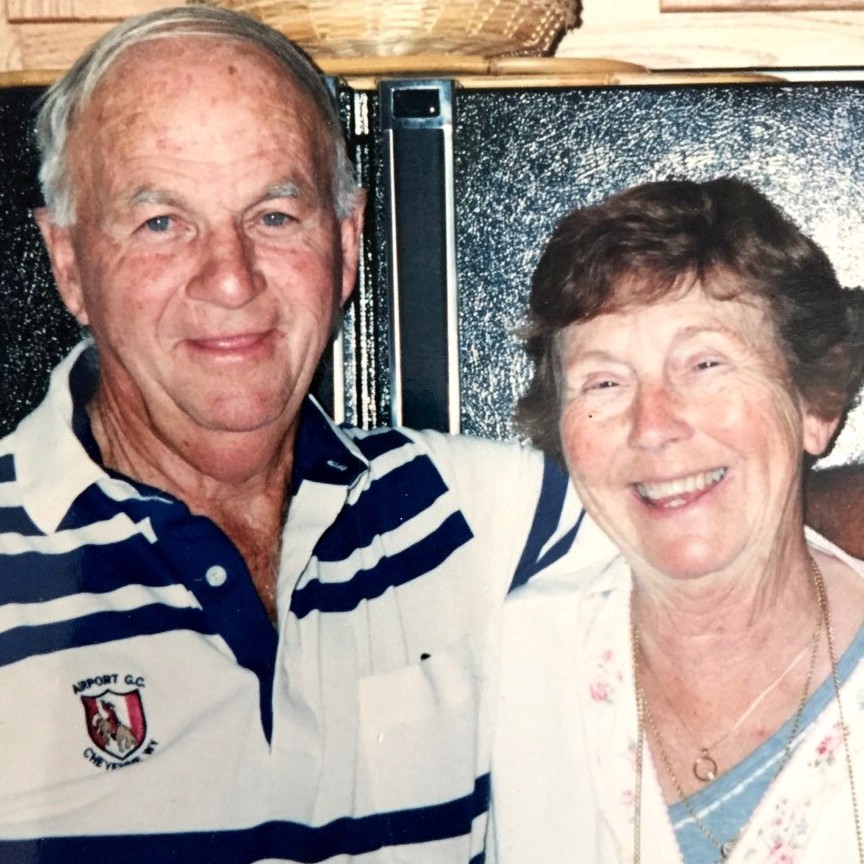 DR. WILLIAM D. AND ANNA K. WILSON
A native of Guernsey and a graduate of Wheatland High School ('42), Dr. William D. Wilson attended the University of Wyoming, lettering in baseball, after completing his military service. He was a WWII veteran of the U.S. Army and served as a medic in the Pacific Theater which prompted him to become a physician. He applied to several medical schools and was accepted to George Washington University School of Medicine as an alternate. Eventually receiving a call granting him acceptance only if he could get from Laramie to Washington D.C. in two days when the incoming freshman class would begin classes, William drove day and night to make it to his first day of classes. However, the trip left him only with $25 in his pocket to acquire housing, food and books. While in school, he met Anna Mae (King) Wilson of Johnson City, Tennessee who was studying nursing at the Capitol City School of Nursing. Both received their respective degrees in 1951 and were married in October 12, 1951. After his medical internship at the University of Kansas Medical Center, they returned to Wheatland where William was a general practitioner in private practice until his retirement in 1984. Anna was active in the American Red Cross, Gray Ladies, the Wyoming State Medical Society Auxiliary, the League of Women Voters and the Platte County and State of Wyoming Library Boards.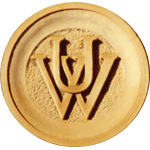 EARL AND MINNIE LYNCH AGRICULTURE SCHOLARSHIP
Earl and Minnie Lynch homesteaded in Wyoming in 1936 on a ranch in Weston County 50 miles from Newcastle. For over 50 years Earl was a National weather observer and received an award for his service. The Lynch's were one of the last people to homestead in the state of Wyoming. The Lynch's son-in-law and daughter Jim and Jill Anderson have established this scholarship to honor the Lynch's life-long involvement in and commitment to the ranching business in Wyoming. Jill's brother Patt Lynch and his son Troy Lynch and his wife Janeice and their sons Tyler and Travis continue on the ranch today where they raise black angus cattle.
E. G. MEYER
E. G. Meyer (Gerry) -2007 Outstanding Former Faculty
A&S College
The quintessential Renaissance man, E.G. "Gerry" Meyer rides his Harley to the office most days and seldom misses a morning jog. He collects art—mostly Western American. A member of the American Chemical Society (ACS), Meyer served on the national council for 27 years and was a founder of the ACS Western Region group. He is a physical chemist and holds 14 United States and foreign patents. He's published three books and numerous papers in professional journals, and he is a consultant for many federal and private organizations. Meyer also was a board member of the Chemical Heritage Foundation Board, The American Institute of Chemists, Associated Western Universities, and those of several private corporations.
Meyer came to the University of Wyoming in 1963 to begin his 12-year stint as dean of the A&S College. Oliver Walter, dean, comments, "The college saw its greatest growth under Dean Meyer's leadership. Both our science and fine arts complexes were constructed during his tenure. A&S moved from a college that was solely devoted to teaching to one that emphasized both teaching and research." And he taught physical chemistry during the first three years of his tenure as A&S dean—an uncommon venture for administrators. Meyer was a founder of the Council of Colleges of Arts and Sciences and, over the years, served as its secretary/treasurer, president, newsletter editor, and supervisor of the Washington D.C. office for one year.
In 1976, Meyer was appointed the first UW Vice President for Research. In that role, he raised the reputation of the university. In 1981, Meyer served as director of the Science and Mathematics Teaching Center, and he received emeriti status in 1987. He remains involved with and interested in the College of Arts and Sciences. Founding chair and current member of the A&S Board of Visitors, Meyer has brain stormed ideas such as the Ben Franklin Circle to encourage and thank continuous A&S supporters, and he chairs the college committee that grants summer independent research awards to both undergraduate and graduate students.
Meyer established in the E.G. Meyer Family Staff Award to ensure that hard working UW staff are recognized each year. And he carries his service into the community, serving on the Laramie City Council (1996-2000), the Laramie Chamber of Commerce Board (1980-1998), and on the Laramie Regional Airport Board (1986-present). A friend to all and stranger to none, Meyer greets everyone he meets with a friendly smile and a cheerful word.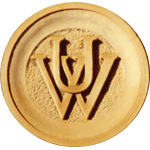 ELDON AND JOSEPHINE JOHNSTON FAMILY GRADUATE FELLOWSHIP
When Josephine Keefe was a young girl in Minnesota, little did she know where her life would take her. In the late 1930s she came to visit family in Wyoming, where she met Eldon Johnston, a native Wyomingite. They were married in 1939 and shortly thereafter started a trucking company in Riverton that would become Johnston Fuel Liners, later headquartered in Newcastle. Over the next fifty years, the Johnstons continued to expand their businesses and built ranches near Wheatland and in Arizona. While neither Josephine nor Eldon were able to attend college due to the depression, they felt strongly about the importance of education. All four of their children, and many of their grandchildren, are UW graduates. To honor their joint commitment to education and Wyoming agriculture, Josephine created the Johnston Family Graduate Fellowship in memory of her husband, who died in 1997. Josephine passed away in December 2005.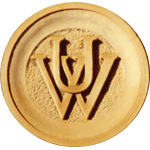 EMILY J. SMITH MEMORIAL SCHOLARSHIP
Emily Smith was a 1983 graduate of University of Wyoming and a varsity letter winner in volleyball and softball. Her zest for life, boundless energy, and enthusiasm greeted those she met. This scholarship honors her memory, while acknowledging a female, Wyoming high school graduate with outstanding academic credentials, who is involved in a variety of extracurricular activities and organizations.
FARM CREDIT SERVICES OF AMERICA
Farm Credit Services of America finances the growth of rural America, including the special needs of young and beginning producers, providing credit and insurance services to farmers, ranchers, agribusiness and rural residents in Wyoming, South Dakota, Nebraska, and Iowa.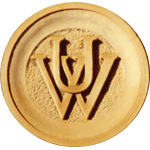 FRED E. WARREN SCHOLARSHIP HONORING DEAN JOHN A. HILL
The unique relationship between Dean John A. Hill and Fred Warren was an excellent example of university/industry cooperation. Hill, an expert in wool, worked with Fred Warren of Warren Livestock of Cheyenne to start a sheep selection program. The selection was based on density of fleece, and, as a result of many years of work, the "Warhill" breed of heavy-fleeced sheep was developed. In appreciation of this long and successful cooperative effort, Fred Warren endowed this scholarship.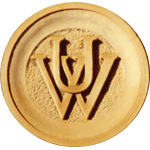 GARY AND GLORIA PARKER SCHOLARSHIP
Gary and Gloria Parker owned and operated Shamrock Angus Ranch north of Laramie, Wyoming for 12 years. During this time they participated in the Wyoming Stock Growers Association, Albany County 4-H organization, Wyoming Angus Association, the Wyoming Beef Cattle Improvement Association, and invited University of Wyoming judging teams to their ranch to practice their judging skills. This scholarship is established in memory of the late Gary E. Parker, for his commitment to agriculture and the future of youth in the ranching industry.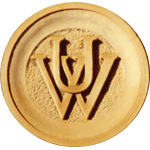 GENEVA BIRD MEMORIAL SCHOLARSHIP FUND
Geneva Bird taught home economics at Laramie High School and worked with Verna Hitchcock to coordinate programs for high school home economics. She participated in numerous home economics activities at the University of Wyoming and throughout the state. Her hard work and contribution to the field of home economics and the University of Wyoming are greatly appreciated.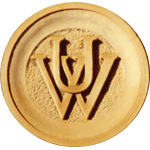 GLENN P. ROEHRKASSE SCHOLARSHIP
Glenn P. Roehrkasse started his career at the University of Wyoming in 1953 in the College of Agriculture and earned his Professorship in both Agricultural Economics and Statistics. He was responsible for setting up the Statistical Department with the College of Agriculture and Natural Resources under Dean Hilston. One of this graduate students called him a "perfectionist, a great scholar, and a role model for many students who were better because they had the opportunity to interact with Dr. Roehrkasse." He retired from the University after 33 years of service in the Ag College. Glenn received his Bachelor of Science Degree in Agronomy in 1951 and his Master's Degree in Agriculture Economics in 1953, both from the University of Wyoming. In 1962, he received his PhD in Production Economics from Iowa State University. He was proud of his profession and his family was proud of him. His family wishes to honor him with a scholarship to help graduate students in his field of expertise.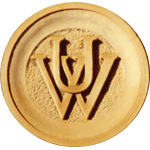 GORDON AND RETA MAE TATE SCHOLARSHIP
Gordon and Reta Mae Tate both attended the University of Wyoming. Gordon graduated cum laude in 1933 after majoring in agronomy and agricultural economics, with minors in ag husbandry, English, public speaking, debate and journalism. According to Gordon, his greatest accomplishment was getting his roommate (Cliff Hansen) to return to school. Reta Mae earned a normal diploma from the University of Wyoming in 1928. She taught school until 1932 when she returned to college, receiving a bachelor's degree in 1934. She retired after 28 years of teaching to spend more time with her hobbies and her volunteer work at the hospital, church, and Grange. Together, Gordon and Reta Mae raised four children who participated in various 4-H projects.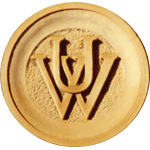 HAROLD P. ALLEY SCHOLARSHIP
Harold P. Alley was a nationally recognized expert in the field of weed science. A Wyoming native, Harold received his bachelor's and master's degrees from the University of Wyoming and his doctorate in botanical sciences from Colorado State University. Harold began working for the University of Wyoming as a student and eventually worked his way through the ranks to the title of professor of weed science and extension weed specialist. He was a member of distinguished organizations such as Alpha Zeta, Sigma Xi, American Science, Society of Agronomists, American Legion, and the American Association for the Advancement of Science. Upon his retirement in 1984, Harold received the designation of professor emeritus. Harold passed away in 1991.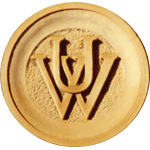 HARRY LA TOUSH SCHOLARSHIP
Harry LaToush received his bachelor's degree in range management in 1961. After graduation, Mr. LaToush went on to obtain a master's degree and is currently the owner of Sunburst, Inc., a livestock feeding service and consulting company in Scott City, Kansas. While at UW, Mr. LaToush was a member of the rodeo club and still provides scholarship support for UW's rodeo club and also sponsors rodeo events in Kansas. He is pleased to sponsor College of Agriculture and Natural Resources students whose career goals focus on range management or ruminant nutrition.