DAVID H. AND RUTH H. EDDINGTON MEMORIAL SCHOLARSHIP
After graduating from the University of Wyoming in 1953, Mr. Eddington worked for Holly Sugar in California, Wyoming, and Colorado. While at Holly, Mr. Eddington remained interested in agricultural research and worked with the University of Wyoming animal science...

Diane Courselle Memorial Clinic Fund
Diane Courselle joined the faculty as a Visiting Assistant Professor and Director of the Defender Aid Program in July 1998, and was then hired as a regular member of the faculty. She is currently a Professor of Law and Director of the Defender Aid Program. After...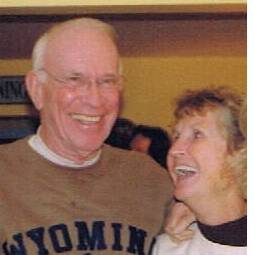 Donald G. and Irene Blakeman Scholarship Fund
The Donald G. and Irene L. Blakeman Scholarship Fund was established to support students enrolled in the College of Business. Don, a native of Sundance, WY, and Irene, a native of Paxton, MT, knew the value of higher education and how it can afford additional life...
DON AND JUNE LOBDELL SCHOLARSHIP
A Wyoming native, Don Lobdell grew up in Casper and later attended the UW preparatory school in Laramie. June grew up in Midwest, Wyoming, and after graduating from Southwest Teachers College in Springfield, Missouri, she taught physical education at Natrona High...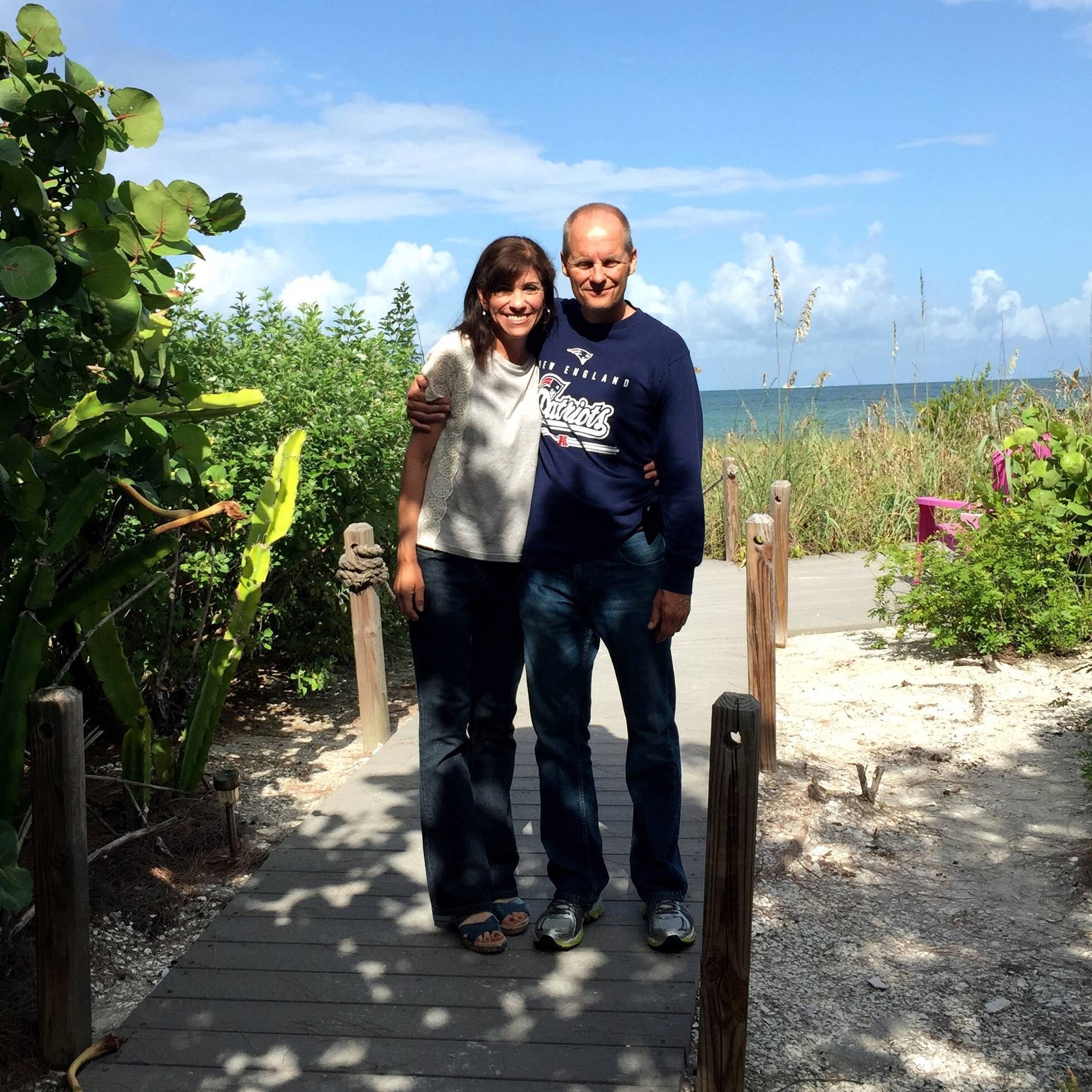 Dowell Infectious Nursing Scholarship
My career as an Infectious Diseases physician brought me to Wyoming in 1992, where I founded Rocky Mountain Infectious Diseases. The practice has grown and provides specialty services throughout most of Wyoming. Excellent nursing has been a key to my success and...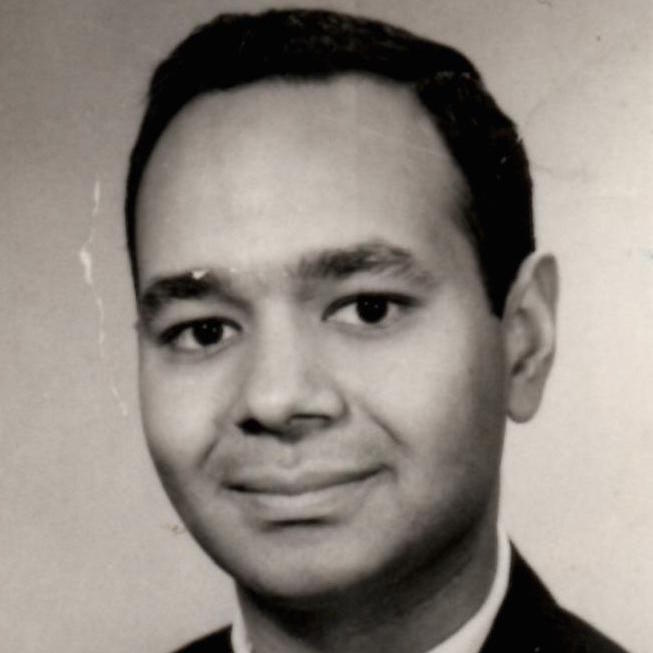 DR. FATHI A. MANSOUR
The Fathi A. Mansour Memorial Scholarship is offered annually to accounting majors with demonstrated academic ability and financial need in memory of Dr. Fathi A. Mansour (1939-1979). Fathi was an Egyptian immigrant who came to the U.S. because of his love of...
DR. RUE JENSEN VETERINARY SCHOLARSHIP
This scholarship honors former veterinary pathologist, Dr. Rue Jensen. After serving at Colorado State University as a pathologist, dean of the college of veterinary medicine, vice-president of research, and director of the Agricultural Experiment Station, Rue came...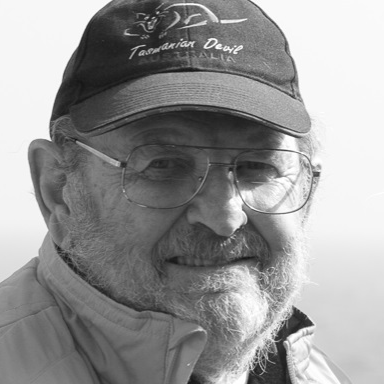 DR. TERRY L. JENKINS MATHEMATICS SCHOLARSHIP
Terry Jenkins was a University of Wyoming distinguished emeritus professor of mathematics. Terry's wife Sharon and their family felt it fitting to establish a mathematics scholarship in his name in the UW College of Arts and Sciences. The Terry L. Jenkins Mathematics...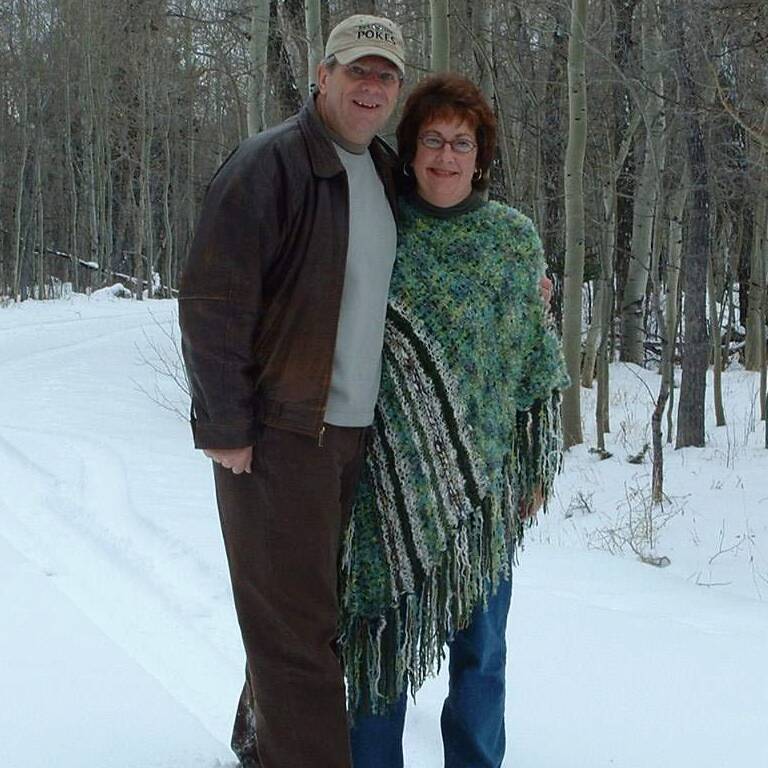 Dr. Thom and Terry Flamboe Graduate Fellowship in Speech-Language Pathology
Thom and Terry Flamboe first met at the Buckhorn Bar in downtown Laramie in 1972. Thom was awarded a Graduate Assistantship in Communication Disorders and Terry was finishing her Liberal Arts degree in Education. Thom came from Detroit, Michigan and Terry was from...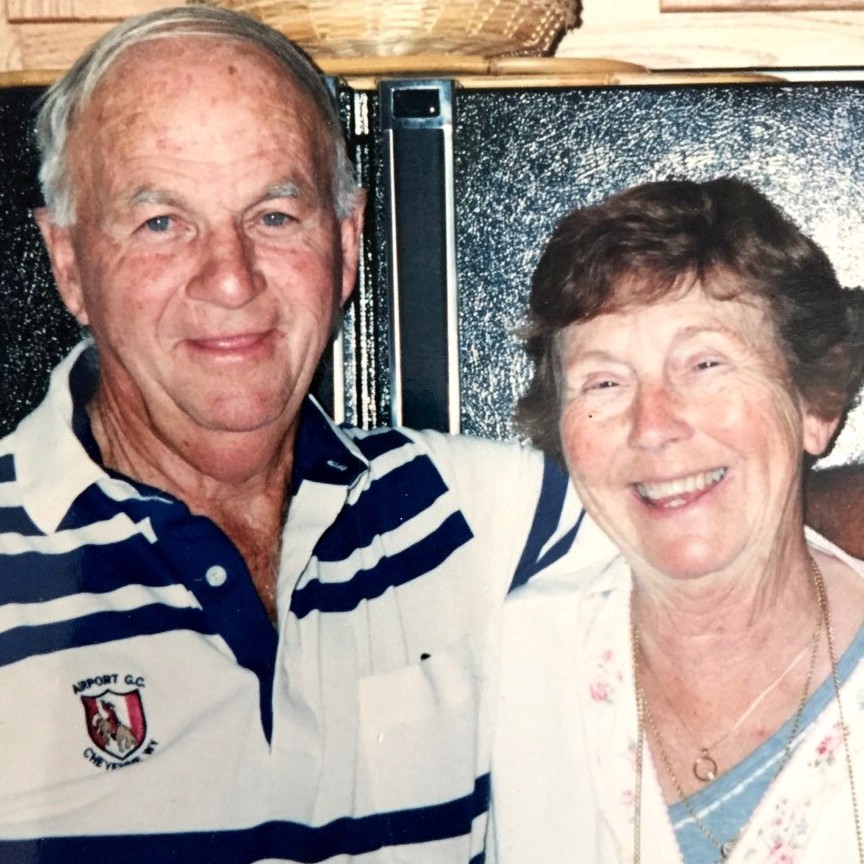 DR. WILLIAM D. AND ANNA K. WILSON
A native of Guernsey and a graduate of Wheatland High School ('42), Dr. William D. Wilson attended the University of Wyoming, lettering in baseball, after completing his military service. He was a WWII veteran of the U.S. Army and served as a medic in the Pacific...
EARL AND MINNIE LYNCH AGRICULTURE SCHOLARSHIP
Earl and Minnie Lynch homesteaded in Wyoming in 1936 on a ranch in Weston County 50 miles from Newcastle. For over 50 years Earl was a National weather observer and received an award for his service. The Lynch's were one of the last people to homestead in the state...
E. George Distinguished Visiting Chair in Law
Offered a faculty appointment, Ernest George Rudolph happily accepted. For nearly a half century, he has been a solid pillar of the school. In January 1971, Dean Trelease announced his resignation from the deanship effective in the summer of 1971. He would remain on...
E. George Rudolph Law Scholarship
Offered a faculty appointment, Ernest George Rudolph happily accepted. For nearly a half century, he has been a solid pillar of the school. In January 1971, Dean Trelease announced his resignation from the deanship effective in the summer of 1971. He would remain on...
E. G. MEYER
E. G. Meyer (Gerry) -2007 Outstanding Former Faculty A&S College The quintessential Renaissance man, E.G. "Gerry" Meyer rides his Harley to the office most days and seldom misses a morning jog. He collects art—mostly Western American. A member of the American...
ELDON AND JOSEPHINE JOHNSTON FAMILY GRADUATE FELLOWSHIP
When Josephine Keefe was a young girl in Minnesota, little did she know where her life would take her. In the late 1930s she came to visit family in Wyoming, where she met Eldon Johnston, a native Wyomingite. They were married in 1939 and shortly thereafter started a...
EMILY J. SMITH MEMORIAL SCHOLARSHIP
Emily Smith was a 1983 graduate of University of Wyoming and a varsity letter winner in volleyball and softball. Her zest for life, boundless energy, and enthusiasm greeted those she met. This scholarship honors her memory, while acknowledging a female, Wyoming...
Ernest and Helen Hilton Scholarship Fund
Wyoming natives, Ernest Hilton and Helen Howard Hilton, both attended the University of Wyoming. Ernest received his bachelor's and master's degree from the University of Wyoming, and a doctorate in Education from the New York University. He began a 58 year career in...
FARM CREDIT SERVICES OF AMERICA
Farm Credit Services of America finances the growth of rural America, including the special needs of young and beginning producers, providing credit and insurance services to farmers, ranchers, agribusiness and rural residents in Wyoming, South Dakota, Nebraska, and...
Frank J. Trelease Scholarship Fund
Frank J. Trelease was Western water law for almost his entire career. Only the lack of an enforceable doctrine of scholarly prior appropriation permitted many of us to enter the field with any confidence. He was often the first to address a major issue and his...
Frederick Emroy Warren Law Scholarship
When Frederick Emory Warren was born on 20 January 1884, in Cheyenne, Wyoming, his father, Senator Francis Emeroy Warren, was 39 and his mother, Helen Mariah Smith, was 40. He had at least 1 son and 1 daughter with Elizabeth Louise Cook. He died on 26 May 1949, in...
FRED E. WARREN SCHOLARSHIP HONORING DEAN JOHN A. HILL
The unique relationship between Dean John A. Hill and Fred Warren was an excellent example of university/industry cooperation. Hill, an expert in wool, worked with Fred Warren of Warren Livestock of Cheyenne to start a sheep selection program. The selection was based...
GARY AND GLORIA PARKER SCHOLARSHIP
Gary and Gloria Parker owned and operated Shamrock Angus Ranch north of Laramie, Wyoming for 12 years. During this time they participated in the Wyoming Stock Growers Association, Albany County 4-H organization, Wyoming Angus Association, the Wyoming Beef Cattle...
GENEVA BIRD MEMORIAL SCHOLARSHIP FUND
Geneva Bird taught home economics at Laramie High School and worked with Verna Hitchcock to coordinate programs for high school home economics. She participated in numerous home economics activities at the University of Wyoming and throughout the state. Her hard work...
George F. Guy Memorial Scholarship
George Guy, was the first graduate of the University of Wyoming College of Law to serve as the State's Attorney General and had a 30-year career in the military.

George Hopper Faculty Research and Student Support Fund
George William Hopper was born in Cleveland and graduated from the University of the South in Sewanee, Tennessee in 1951 with a Bachelor of Science degree with honors. He moved with his family to Cody, Wyoming in 1952 where his father served as an Episcopal parish...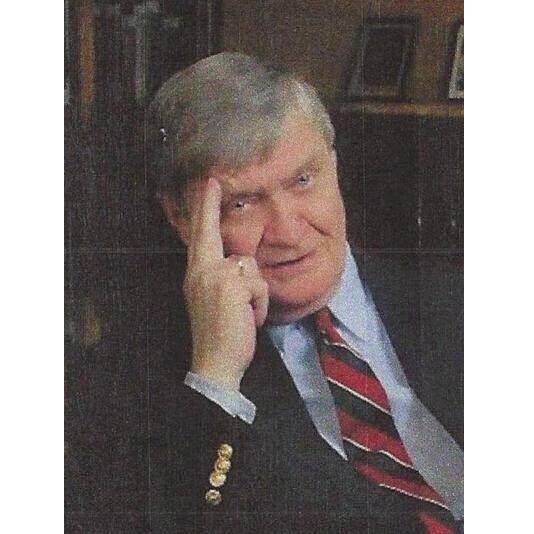 Gerald M. Gallivan Law Scholarship
In the fall of 1970, the University of Wyoming College of Law celebrated its 50th Anniversary and Professor Gallivan, a graduate of Notre Dame, began his tenure as a Professor of Law at this great institution. Preceding his arrival in Laramie, Gerry spent two years...
GORDON AND RETA MAE TATE SCHOLARSHIP
Gordon and Reta Mae Tate both attended the University of Wyoming. Gordon graduated cum laude in 1933 after majoring in agronomy and agricultural economics, with minors in ag husbandry, English, public speaking, debate and journalism. According to Gordon, his greatest...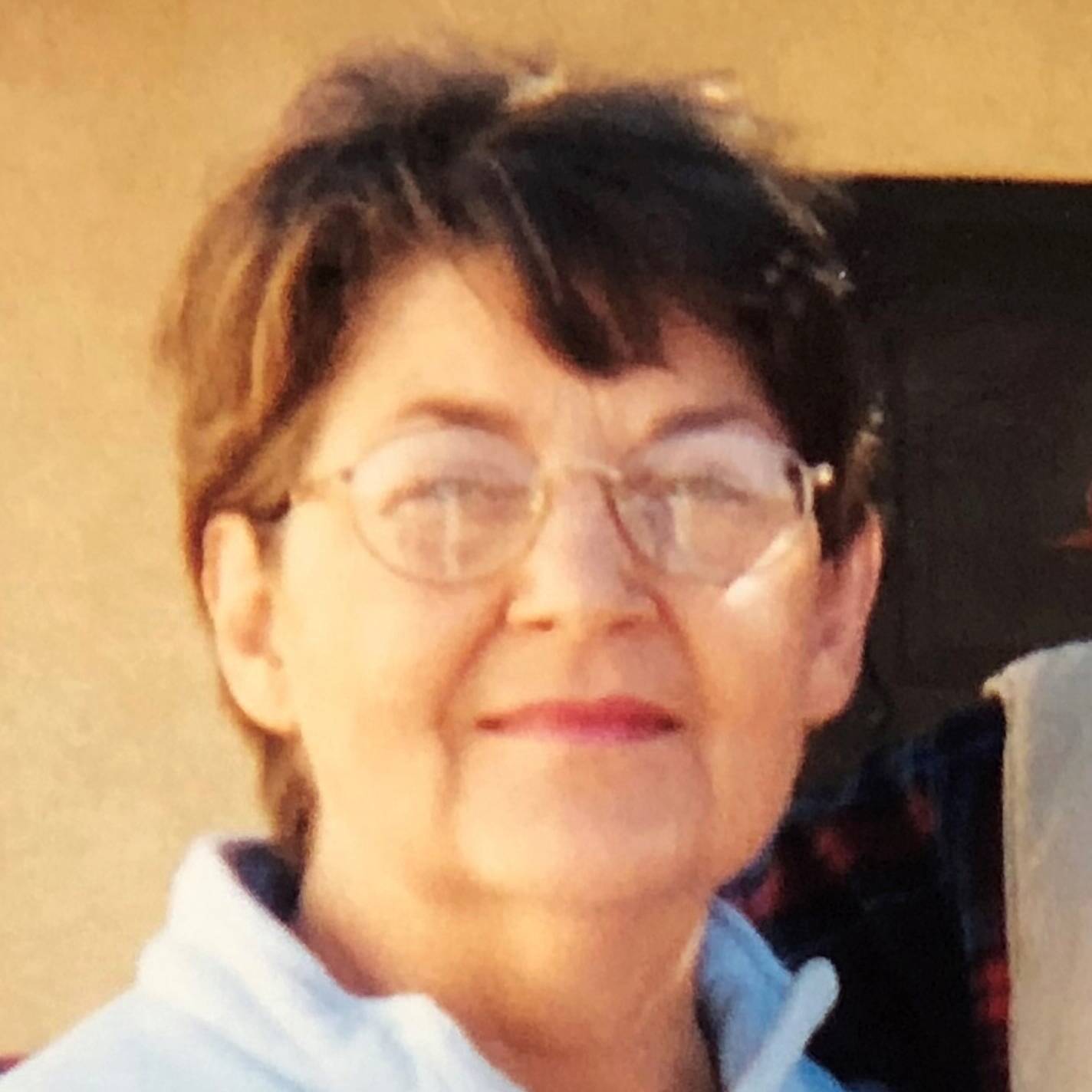 Gwen E. Denton Memorial Scholarship
Gwen was born March 7, 1942 in Lusk to Blanche C. and Lloyd F. Schaefer. Growing up on the family dairy, she was active in 4-H and began a lifetime pursuit of music by performing in school band and chorus, and singing in the Lusk Congregational Church Choir during...
Hal Bloomenthal Memorial Scholarship
Hal had a long, varied and distinguished career in law. After graduating with a B.S. degree from Marshall University, Hal served in the U.S. Army Air Force in World War II. Following his military service, Hal received a J.D. degree from Duke Law School and a J.S.D....
HAROLD P. ALLEY SCHOLARSHIP
Harold P. Alley was a nationally recognized expert in the field of weed science. A Wyoming native, Harold received his bachelor's and master's degrees from the University of Wyoming and his doctorate in botanical sciences from Colorado State University. Harold began...