HARRY LA TOUSH SCHOLARSHIP
Harry LaToush received his bachelor's degree in range management in 1961. After graduation, Mr. LaToush went on to obtain a master's degree and is currently the owner of Sunburst, Inc., a livestock feeding service and consulting company in Scott City, Kansas. While...
HELEN G. MILLER SCHOLARSHIP
The Laramie County Extension Homemakers established this scholarship in Helen Miller's honor when she retired in 1977, after 36 years with the University of Wyoming Cooperative Extension Service. She served 12 years as a home demonstration agent and 24 years as state...
HENRY PETZ SCHOLARSHIP
Henry Petz was born in Nebraska in 1876, the eldest child of German immigrants. When he was 10, his family moved to Wyoming where they homesteaded north of Lusk. During the famous Johnson County War, young Henry worked as a ranch hand for John B. Kendrick of...
HERBERT G. FISSER MEMORIAL SCHOLARSHIP
Herb Fisser taught University of Wyoming students about the ecology of rangelands for more than 30 years. He shared information with his students about his travels abroad, including his global view about the response of shrubs to livestock and wildlife grazing. In...
HINES FAMILY SCHOLARSHIP
The Hines family has operated and lived on the Hines family ranch in Campbell County since 1900. A Gillette, Wyoming native, John graduated from Campbell County High School and later attended the University of Wyoming College of Agriculture and Natural Resources....
HOVEY FAMILY SCHOLARSHIP
This scholarship recognizes three generations of a pioneer family in southeastern Wyoming. W.A. (Will) Hovey, wife Ethel, and son Arthur proved up on a homestead in Goshen county in 1911. Arthur and his wife, Ruth, added their own holdings to the family operation....
HOWARD I. DOWNER WYOMING STATE FFA OFFICER SCHOLARSHIP
This scholarship was established in memory of Howard I. Downer, who passed away in 1998. The scholarship was established by his wife Donna Beth Downer as a way of acknowledging Howard's contributions and accomplishments in the field of vocational agriculture, and to...
IRA P. TROTTER SCHOLARSHIP
Ira P. Trotter was a graduate of Cheyenne High School. He received further education at Blackstone Military Academy in Virginia, West Point Military Academy, Rice Institute in Houston, and the University of Colorado – Boulder. He received a law degree in 1926, but...
JAMES M. AND BLANCHE DAVIDSON SCHOLARSHIP
Jim Davidson contributed 36 years of his life, experience, and expertise to the University of Wyoming. He provided hands-on training for the University of Wyoming's agricultural students, many of whom are still involved in the sheep industry. Jim began his career in...

Janice and David Robrock Scholarship Fund
Janice Carlson grew up in Hanna, Wyoming, daughter of a Polish coalminer transplanted from Michigan. Valedictorian of her High School class, she earned a BA at UW in 1968 which led to a job working in the UW Archives. That's where she met David Robrock, helping him...
JEROME MAURICE "JERRY" MEYER MEMORIAL SCHOLARSHIP
Jerry Meyer and the Meyer family resided in Ranchester and Sheridan, Wyoming, for many years. Jerry's sister Cherrill Meyer Whitlow described him as "just a cowboy" who encouraged his daughter to attend the University of Wyoming. His daughter, Jonalee Meyer,...
J. H. HANLEY MEMORIAL SCHOLARSHIP
John H. Hanley attended and graduated from the University of Wyoming with BS and PhD degrees in Geology. While at UW John became interested in early Cenozoic lake and river deposits in the Green River Formation of southwestern Wyoming, and his PhD dissertation...
JIM AND MARIAN BERGER GRADUATE SCHOLARSHIP
The Berger family of Saratoga, Wyoming, has been active in Wyoming's agricultural industry for many years. Jim and Marian Berger, together with their son Jack and his family, run the Berger Ranch in Carbon County. This ranch has been in the Berger family almost...
JOE AND ARLENE WATT SCHOLARSHIP FUND
Long-time UW supporters Joe and Arlene Watt established this scholarship for deserving College of Agriculture and Natural Resources students. Joe Watt and Arlene Bundy were both born to Wyoming homesteading families in the Moorcroft and Gillette areas. Following...
JOE S. AND KATHY GLOYD SCHOLARSHIP
Initiated in 2004, the Joe and Kathy Gloyd Scholarship helps future veterinarians attain their undergraduate degree. Originally from Wyoming, Dr. Joe Gloyd served 10 years on the Wyoming Board of Veterinary Medicine and 21 years on staff with the American Veterinary...
JOHN A. HILL MEMORIAL TRUST FUND SCHOLARSHIP
John A. Hill served the University of Wyoming from 1907 until his death in 1951. He was dean of the College of Agriculture and Natural Resources and director of the Agricultural Experiment Station from 1923 to 1950. "During his years of service with the university,...
JOHN AND ESTHER CLAY SCHOLARSHIP
John Clay was raised on a ranch in Albany County and attended the University of Wyoming both before and after World War II. A very active alum, he has served on numerous University of Wyoming boards and was instrumental in helping the College of Agriculture and...
JOHN CORBETT SCHOLARSHIP
A Harvard graduate who lettered in football and basketball, Mr. John Corbett was also an All-American football player. He served in the Spanish-American War and taught and coached throughout Ohio. After spending some time at Oklahoma A&M, John Corbett came to...
JOHN H. AND HILDA SIMPSON SCHOLARSHIP
John was born on the family homestead in Colorado, where he attended grade school and high school. After attending the University of Colorado – Boulder, he entered the ranching profession in Wyoming. Beginning in 1932, the key to Simpson's operation was a keen...
KAZ AND TOSHIE URIU SCHOLARSHIP
The family of Kaz and Toshie Uriu, long-time agricultural producers and leaders from Washakie County, established this scholarship in their honor. It is presented to a sophomore, junior, or senior in Family and Consumer Sciences.
KERCHER FAMILY INTERNATIONAL GRADUATE STUDENT IN ANIMAL SCIENCE SCHOLARSHIP
Remembering the struggle to complete their education, the Kercher family is pleased to support an international graduate student. Lydia and Connie were raised in Montana near Bridger. Connie received his bachelor's degree from Montana State University. After...
LARRY C. GUBBELS FAMILY MEMORIAL SCHOLARSHIP
Larry Cyril Gubbels was born in 1942, the son of Cyril Jerome and Mary Catherine (Sauser) Gubbels, and grew up on a farm outside of Randolph, Nebraska. He graduated from Saint Francis Catholic School in 1960. In high school he played basketball and baseball, and he...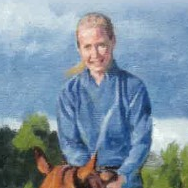 Leah Griffin
The Share the Care of Leah Scholarship Fund honors those loving friends of Leah Griffin who shared in her care while she battled ALS (Lou Gehrig's disease) in 2006–09. Leah's story in battling ALS focused upon love, kindness, and patience. She was not a victim but a...
LEE PAINTER MEMORIAL SCHOLARSHIP
Lee Painter, a Colorado native, earned his bachelor's degree in soil science at Colorado State University. After graduation, he and his wife Betty moved to New Brunswick, New Jersey, where he earned his doctorate. Lee joined the University of Wyoming in 1955 to teach...
LEE WIEGAND EXCELLENCE FUND IN AGRICULTURE
A Saratoga, Wyoming native, Lee Wiegand remembers how difficult it was for him to attend UW. "I didn't have any help; I had to work my way through college. Jobs were scarce in those days. I remember when I wouldn't have a nickel for a Coke." While a student at UW,...
LEROY AND MARTHA MAKI SCHOLARSHIP
Leroy Maki and his wife Martha moved to Laramie in 1955 when he joined the University of Wyoming faculty as an assistant professor of microbiology. During his tenure at the university, Leroy was honored with numerous awards, including the Ellbogen Meritorious...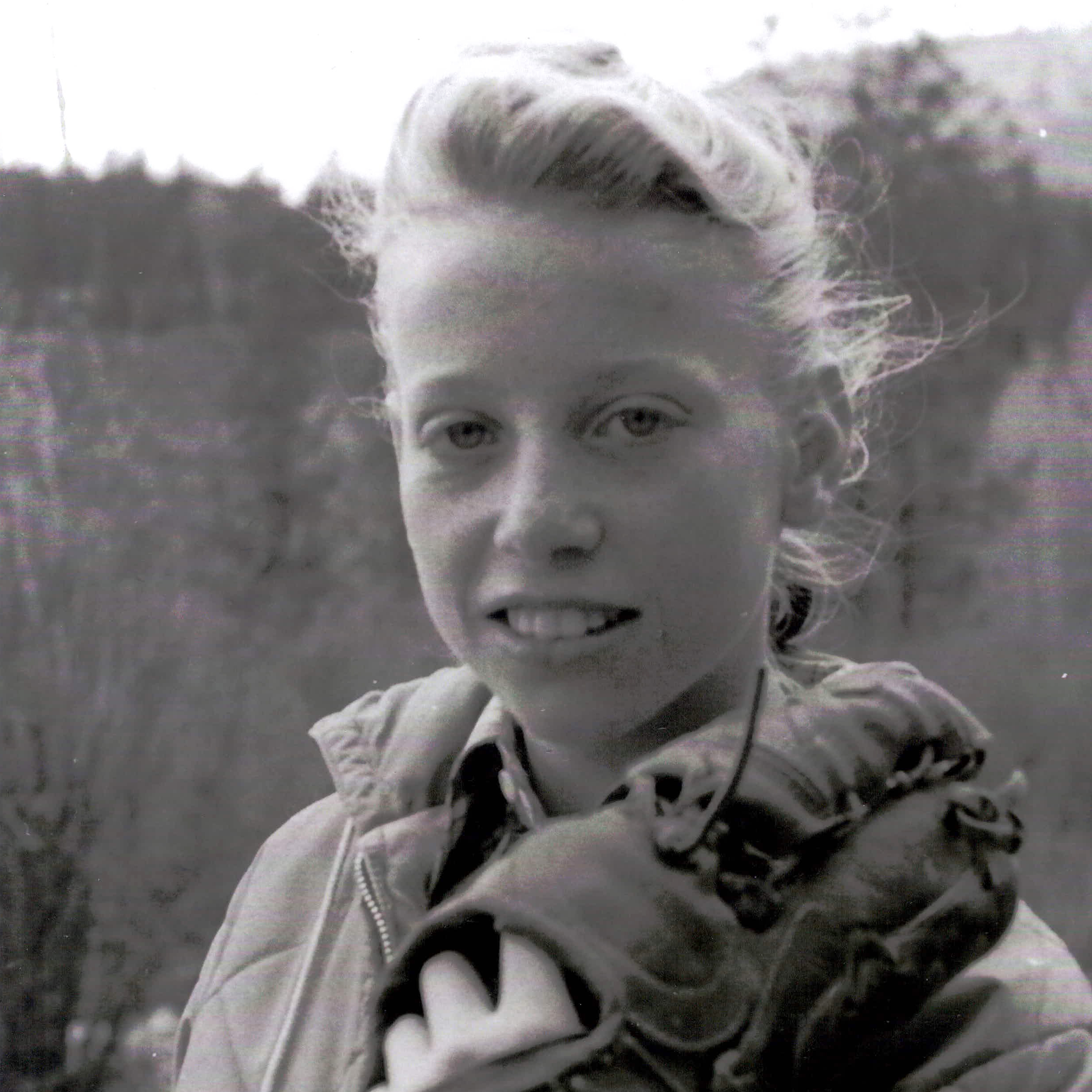 LINDA L. BIRCHER-VAN BUREN
Through her estate plan, Linda L. Bircher-Van Buren provided specific instructions to set up a scholarship fund to benefit University of Wyoming female graduate or professional students. Linda was born and raised in the Wilson, Wyoming, area and attended the...
MARGARET BOYD SCHOLARSHIP FUND
Margaret S. Boyd, a native of Colorado, came to neighboring "enemy" territory in 1956. She was not concerned about this move, but her relatives and acquaintances were. For her, it turned out to be the right move. She joined Verna J. Hitchcock's team in the Home...
MARK CARSON FAMILY AGRICULTURE SCHOLARSHIP
In 1997, the Mark Carson Family Trust established two permanent scholarships – one for students studying agriculture and the second for students in the College of Education. This scholarship helps students from Wyoming and Nebraska attending the University of Wyoming.
MARY MEAD MEMORIAL SCHOLARSHIP FOR WOMEN IN AGRICULTURE
Established by her children, Matt, Brad, and Muffy, this scholarship honors Mary Mead's life-long involvement with the Wyoming livestock industry. The scholarship benefits women undergraduate and graduate students within the College of Agriculture and Natural Resources.