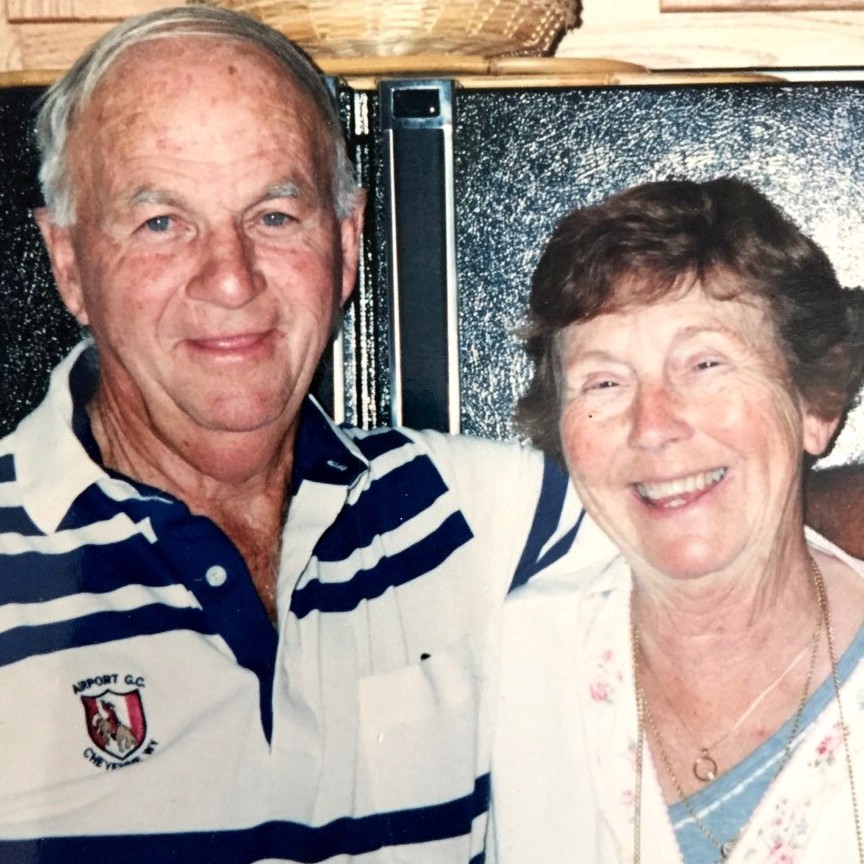 DR. WILLIAM D. AND ANNA K. WILSON
A native of Guernsey and a graduate of Wheatland High School ('42), Dr. William D. Wilson attended the University of Wyoming, lettering in baseball, after completing his military service. He was a WWII veteran of the U.S. Army and served as a medic in the Pacific Theater which prompted him to become a physician. He applied to several medical schools and was accepted to George Washington University School of Medicine as an alternate. Eventually receiving a call granting him acceptance only if he could get from Laramie to Washington D.C. in two days when the incoming freshman class would begin classes, William drove day and night to make it to his first day of classes. However, the trip left him only with $25 in his pocket to acquire housing, food and books. While in school, he met Anna Mae (King) Wilson of Johnson City, Tennessee who was studying nursing at the Capitol City School of Nursing. Both received their respective degrees in 1951 and were married in October 12, 1951. After his medical internship at the University of Kansas Medical Center, they returned to Wheatland where William was a general practitioner in private practice until his retirement in 1984. Anna was active in the American Red Cross, Gray Ladies, the Wyoming State Medical Society Auxiliary, the League of Women Voters and the Platte County and State of Wyoming Library Boards.
Impact
Dr. and Mrs. Wilson were lively supporters of UW Cowboys athletics and held season tickets to Cowboy football and basketball for decades. They established the William D. and Anna K. Wilson Scholarship Fund in 1990 to support students currently enrolled at UW who have been accepted into medical school for them to use so that they might begin their journey in medicine with a few less stresses than William did. Originally established by William (9/11/1924-1/8/2007) and Anna (2/1/1931 – 3/24/2016), their children, Steven Wilson, Rebecca Evans, Brett Wilson and Lisa Wilson, have continued to support the fund in memory of their parents.