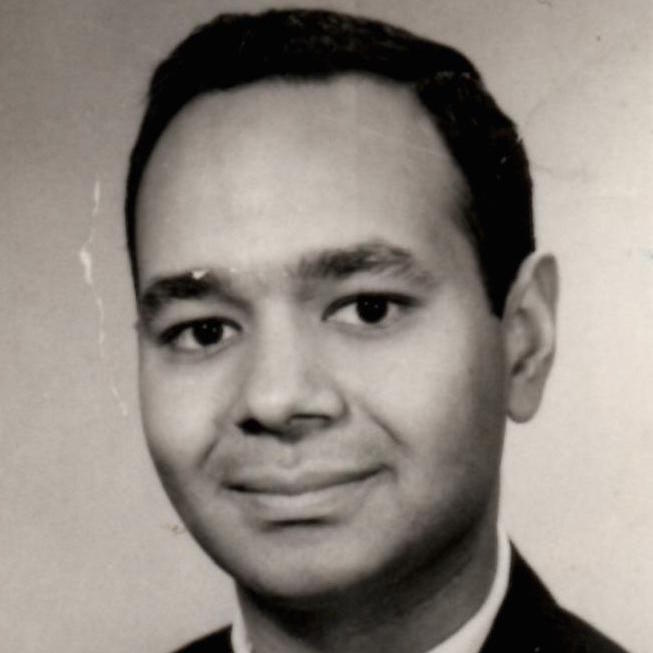 DR. FATHI A. MANSOUR
The Fathi A. Mansour Memorial Scholarship is offered annually to accounting majors with demonstrated academic ability and financial need in memory of Dr. Fathi A. Mansour (1939-1979).
Fathi was an Egyptian immigrant who came to the U.S. because of his love of learning. He was passionately committed to the core democratic ideals of this country: liberty, equality and justice. As a Muslim, he had a great respect for diversity, including the many different faiths represented in the community. He extended his hand in brotherhood to all people, with special respect for his students.
Fathi was born in Alexandria, Egypt, on April 16, 1939. He earned a degree in business from the University of Alexandria (Egypt) in 1960. In 1963, he traveled to the U.S. to earn his master's degree in 1966 from the University of Minnesota and his Ph.D. in 1976 from the University of Mississippi. Fathi held both the Certified Public Accountant and Certified Management Accountant designations. He also served as a professor at Simpson College of Indianola, Iowa for five years. Actively committed to his field, Fathi was a member of the American Institute of Certified Public Accountants, Phi Kappa Phi, Beta Alpha Psi and Sigma Iota Epsilon. A published author, his research appeared in such journals as the Pittsburgh Business Review, Management Accounting Research, and The Woman CPA. He also presented at meetings of the American Institute for Decision Sciences and the American Accounting Association.
Fathi was a professor in the College of Business at the University of Wyoming from 1977-1979. While at UW, he served as adviser to honor organization Beta Alpha Psi, as well as to the Muslim Students Association. He died tragically on a hunting trip in the Snowy Range on October 20, 1979, leaving behind his wife, Zeinab, and daughter, Deena, as well as cherished students and colleagues in the community.
Offered by Zeinab A. Mansour